Drumming Dummy Version 1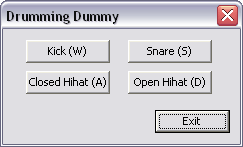 Download Drumming Dummy Version 1 for Windows 7/Vista/XP SP2+ (100 kB)

This program is like a practice dummy, but for electronic drumming. Hence the name DrummingDummy. It includes a button for kick, snare, open hi-hat, and closed hi-hat. It was written using DirectX Audio, so you will need to have DirectX 8 or higher installed.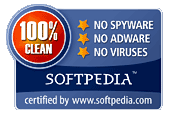 This software was reviewed by Softpedia and granted the 100% Clean award.
Drumming Dummy has had more than 15000 downloads.