ANSI Screen Editor Version 1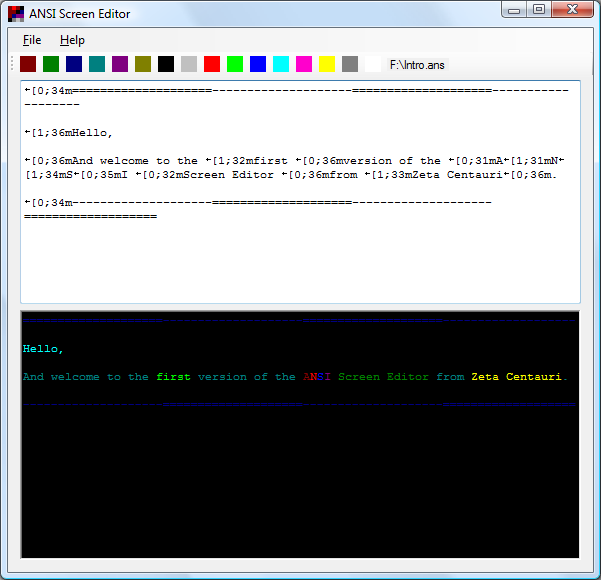 The ANSI Screen Editor is designed to let you easily create documents and images by adding ANSI color codes to text. It is intended for those who want to create simple ANSI and ASCII art.
It requires version 3.5 or newer of the .NET Framework. If you don't already have that you can download it from Microsoft.
The ANSI screen editor is freeware.
The source code for this program is available at GitHub.
ANSI Screen Editor has had more than 7500 downloads.